Your best sleep is waiting!
Are you ready for the best sleep of your life...for the rest of your life!?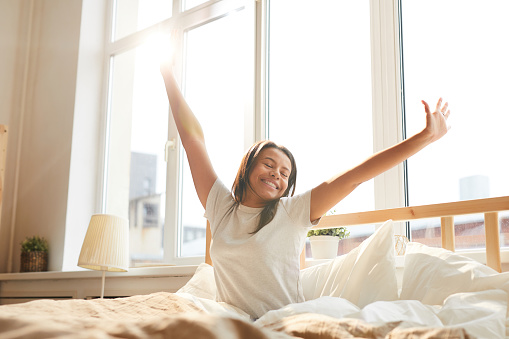 People spend a third of their life asleep, and it is important to make sure that they are as comfortable as possible. In the past, mattresses were made from cotton or wool, but now there are several different types of materials to choose from. Some people prefer to sleep on a mattress with springs and boxy inside, while others may prefer foam mattresses that conform to the shape of your body and provide more support than traditional mattresses.

Bed and mattress sizes, materials and shapes all vary in style and material. The size and shape of a bed is typically determined by the size of the bedroom; single, double, king and super king. Mattresses come in a variety of styles like plush memory foam mattresses to organic latex mattresses.

When you're shopping for beds and mattresses, there are many important factors to consider, including the size of your bed, your budget, where you'll be sleeping, the comfort level desired, material type, and more. Some people prefer firm mattresses while others prefer soft ones. Depending on what you're looking for, it can be hard to find a good match.

Here we leave you with a few excellent choices from top brands in the industry:

A) MATRESSES

- Dormeo



- Panda


-Pocket Spring Bed Co.





- Silentnight



- Sealy
 
B) BEDS AND FRAMES 


- Silentnight




-
Emporia Beds
Beds can be expensive, but there are ways to save money. By buying mattresses and frames separately, you can get exactly what you need for much less than they would otherwise spend. Buying these items separately will also increase the life of the bed.
In conclusion, the healthiest, most durable option for your bed is to buy a good quality frame and mattress separately.